Celtic Pewter Shamrock Bracelet
---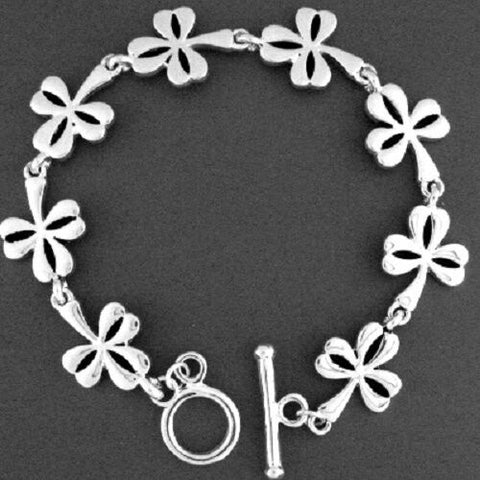 You are going to love this Silver over pewter shamrock toggle bracelet.
8 lovely shamrocks make up this stunning 8 1/2" bracelet.
Other details include.
• Sterling silver over lead-free pewter 
• Highly polished with an antique to show of the detail
• 3/4" is the size of each of the 8 Shamrocks excluding loops
• measures 8.5" from toggle to toggle end.for smaller wrist, a shamrock can be taken off!
The bracelet can be worn on the reverse side too which has a plain flat shiny back.